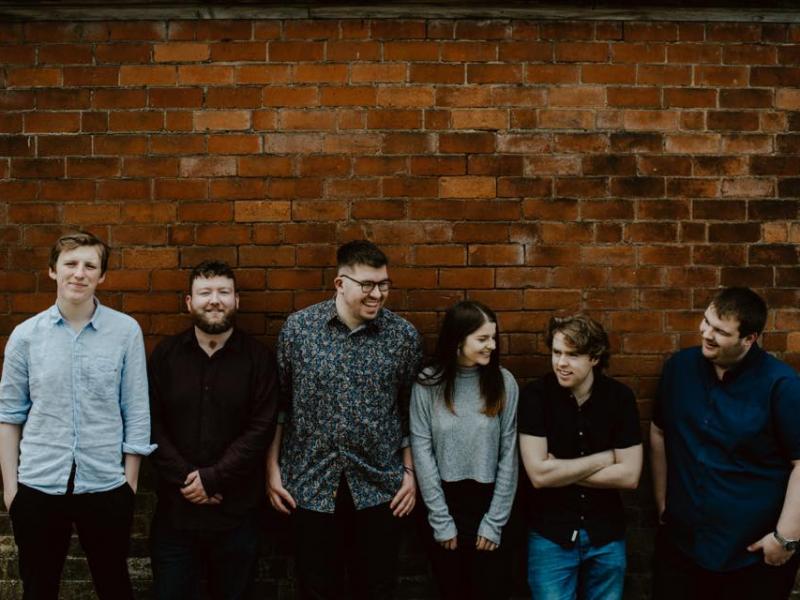 TRIP are a Glasgow based six-piece band whose music unites the kindred Celtic traditions of Scotland, Ireland, Northumbria and the Isle of Man; a reflection of where each band member hails from.
The impressive line-up features Newcastle accordionist Michael Biggins (BBC Young Traditional Musician of the year 2021), Sligo flautist Tiernan Courell (All-Ireland champion) and Manx fiddler Isla Callister with fellow Scots Alasdair MacKenzie (guitar and voice), Rory Matheson (piano) and Craig Baxter (bodhran).
Their powerful, driven and distinctive sound is underpinned by a versatile top-line featuring Accordion, Fiddle and Flute/Whistle and a dynamic rhythm section of Piano, Guitar and Bodhran. Their considered arrangements feature a blend of traditional melodies and self-penned tunes and songs, and celebrates the band's roots in traditional music, whilst showcasing their contemporary, cross-genre influences.
In addition to their Concert Appearance the band will be around most of the weekend leading various Workshops and sessions.