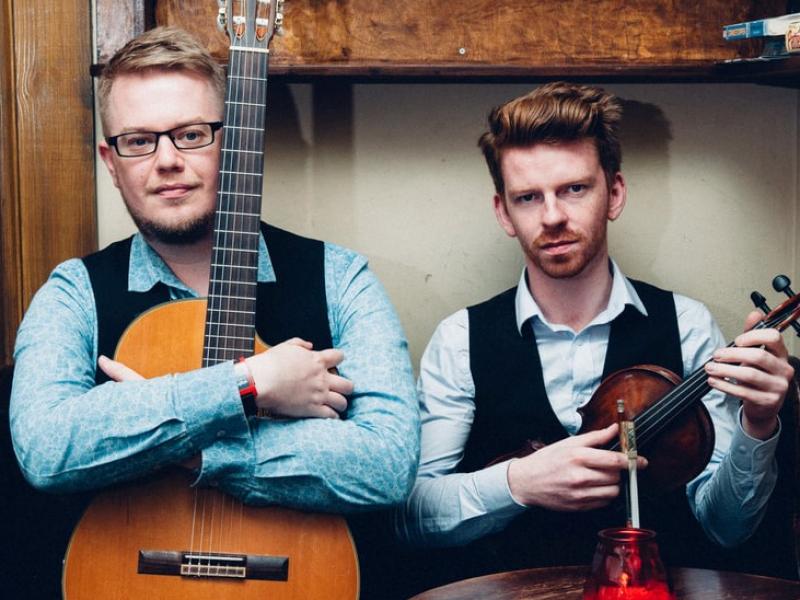 Fiddle meets guitar. Foot-tappingly banging. Ear-pleasingly melodic. A beautifully rich combination of string on string that oozes with charisma. Ross and Tom keep their music simple – spine-tingling tunes with a sprinkle of banter.
Hailing from Shetland and Devon, Ross Couper and Tom Oakes have been playing together for nigh on a decade and have affirmed a telepathic performance style that has led to sell-out tours across Australia, Denmark, Sweden, Norway and the UK – including performances at Celtic Connections, Cambridge Folk Festival, Shetland Folk Festival,  Tonder and many more.
Coupled with their blatant on-stage rapport, their music is honest, charming, and straight to the point. The sound of ten instruments emanates from only two, providing their audiences with a flabbergasting performance that is dripping with energy and boasts a broad range of influences from Shetland folk, to Arabic hip hop, to Irish trad, to Scandinavian jazz. Mental.
Without doubt – Couper and Oakes are a full throttle force to be reckoned with.