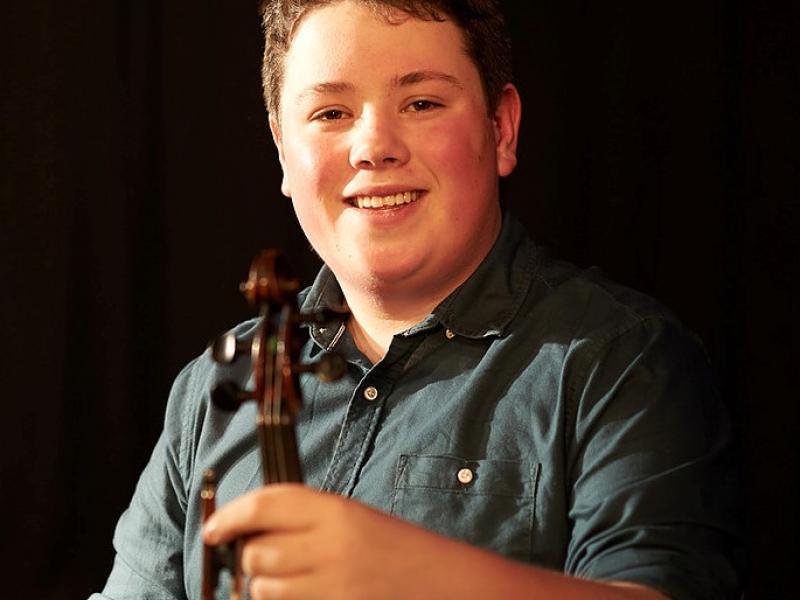 Arthur may not be a well known name (yet) but his face should be familiar - he has earned his place on the mainstage after playing in the NE Folk Collective, the Rowies and at sessions during the Festival. He will be accompanied by Kerran Cotterell
From his Biog:
Arthur has been playing Fiddle since the age of 7, growing up in rural Aberdeenshire, north east of Scotland. His first teacher Sharon Hassan was a very big influence in his musical development. Upon attending his second annual 'Gaitherin' He was inspired to take up the Guitar by John Coletta (The Humpff Family). At the age of 12 Arthur was awarded a scholarship to attend the 'Aberdeen City Music School' to study Fiddle and Guitar. Here He was taught by Jonny Hardie (Old Blind Dogs), who is still a huge influence on his music.
2019 marks the start of a new project for Arthur, as he will release and tour a brand new album/show. This album will be recorded in January and released in early summer. It features just Fiddle, Guitar, Vocals and Podorythmie (Foot Percussion).