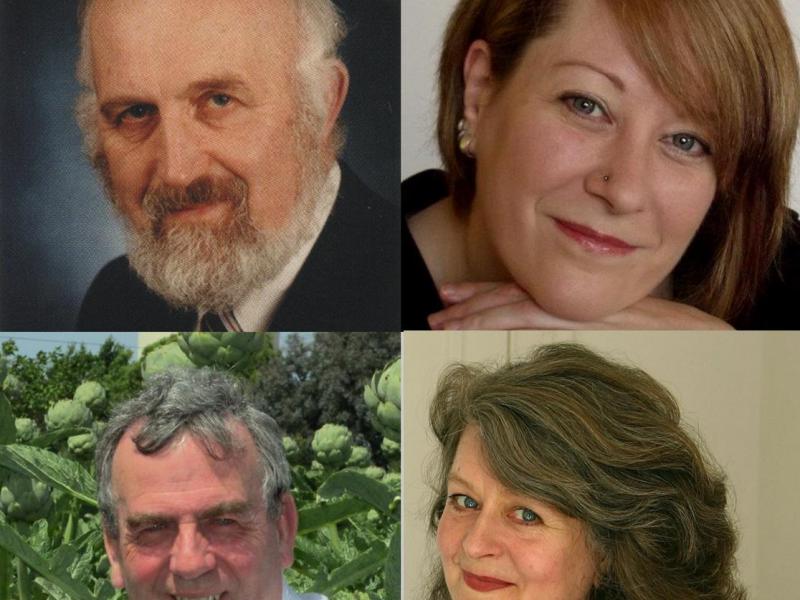 This Year's Tradition Bearers are:
Francy Devine : Born in London, he now lives in Howth near Dublin and is an executive member of the Musicians' Union of Ireland. He is also a member of Comhairle Bhéaloideas Éireann – the Folklore Council of Ireland – and President of St Lawrence Howth Pipe Band. A leading member in the Howth Singing Circle, he recently released a CD, with Steve Byrne & Friends, My Father Told Me.
Emma Spiers : Emma was brought up with folk song and music, and learnt songs like the Back O Benachie at a very early age. After a break from traditional music she rekindled her interest about 10 years ago. She is an excellent unaccompanied singer and she won the cup for Traditional Ballad singing at Strichen. She usually sings with her parents (the Spiers Family) so it is a treat to have her here in her own right.
Adam McHaughtan ; Adam McNaughtan is a former teacher and bookseller who has been involved in the Folk Revival since the late fifties as singer, researcher and songwriter. His special interests have been children's traditions, songs of Glasgow and the interaction between print and oral transmission. At one time an Honorary Research Fellow in Scottish Studies at the University of Glasgow, in 2009–10 he spent a year at the School of Scottish Studies in Edinburgh as Traditional Artist in Residence. He was associate editor of Volume 5 of the Greig-Duncan Folksong Collection. He is also well known for many of his songs which have passed into the traditional repertoire, such as The Yellow on the Broom
Christine Kydd : Christine Kydd is one of Scotland's leading, award-winning singers and recording artistes. With eclectic tastes, she is best known for her treatment of traditional and contemporary songs.As a singer of traditional songs and ballads, she calls herself an international traditionalist, her choice of songs rich and varied, but always with a focus on the song culture of Scotland.
Concert will be hosted by Annie Reid