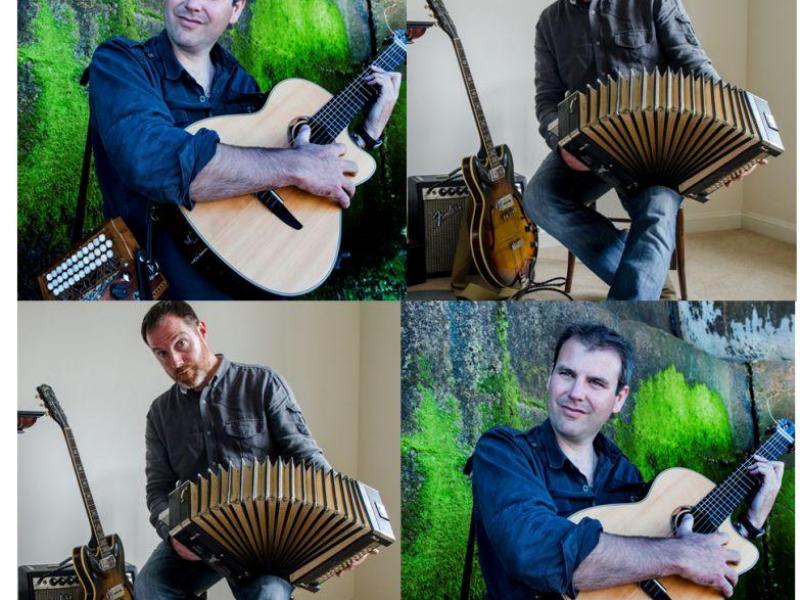 Tim, a former BBC Radio 2 Musician of the year, is now a name on the world stage in his own right. After seventeen years of hard work, he is rated by many to be one of the worlds finest ever Melodeon and Guitar players in the folk & contemporary scene today!
Tim's live solo shows are a stunning mix of world music inspired instrumental virtuosity and passion with a strong Celtic theme, to audience – chorus lines and above all a highly entertaining night of musical genius.
Tim will be joined by Luke Daniels, also a former award winning musician. His 2015 album of melodeon music transcribed from early wax cylinders and 78s was described in the Scotsman as "outstanding." A soloist on the Lord of the Rings and The Hobbit soundtracks he has performed at the Royal Festival Hall with the London Philharmonic Orchestra. He sang and played live for Mark Radcliffe on his BBC Radio 2 folk programme and was described by Mark as a "master melodeon player." Add to that his brilliant guitar playing and mixture of songs, this is sure to be a wonderful mix of traditional and contemporary music and song from two virtuoso performers.
"Tim Edey is brilliant – in every which way. As a guitarist he has few peers. As a box player he's a magician. As a character he's off the scale" – Colin Irwin, fRoots