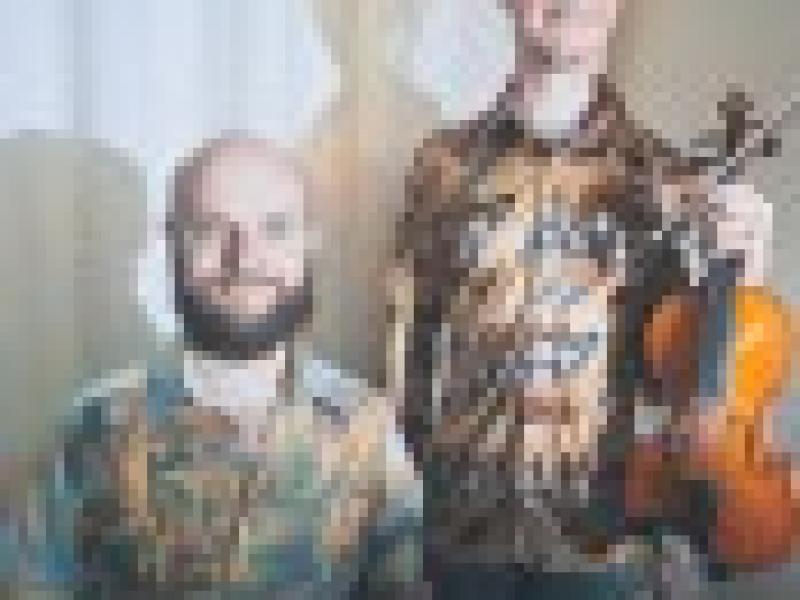 'Nae Plans' is the daredevil, off-the-cuff Scottish folk show featuring two Scottish folk musicians of the highest calibre. Fiddler Adam Sutherland (Treacherous Orchestra, Session A9) and pianist/vocalist Hamish Napier (Back of the Moon, Man's Ruin).
Nae programmes, nae music-stands, nae qualms…Nae Plans!
The show goes far beyond simply a live folk music session that you might see in a pub. The stakes are high, the risks are many. This is in another dimension altogether that puts the audience at the centre of an energetic, dynamic, electrifying live performance. It's incredibly engaging to behold what these two highly creative and experienced players can conjure up in the heat the moment!

The live performances display a kind of electricity and excitement by the off-the-cuff nature and highlight every nuance. Each performance is unique and demonstrates the incredible talent of two of Scotland's foremost musicians. As they allow themselves the freedom to experiment, 'Nae Plans' becomes 'Nae limits'. Playing to sell-out crowds at Glasgow's Celtic Connections, The Edinburgh Fringe and Celtic Colours in Canada,
"…a spontaneously chosen set that packed heat, skill, dynamics, fun, a tender country ballad and impromptu interaction…" The Herald