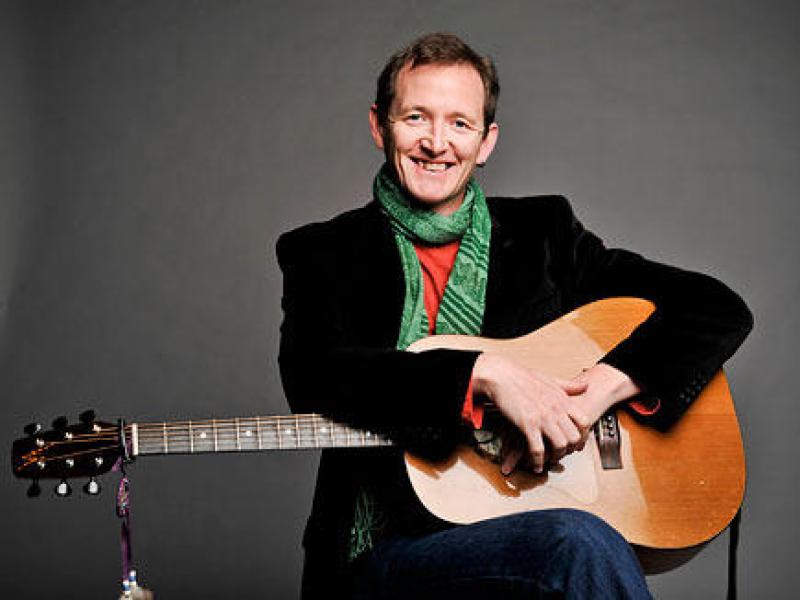 Name many of the most notable recordings and/or performers in Irish music and it's a fair bet that John Doyle had something to do with them.
From a musical family in Dublin, John's influences include well known English folk singers Nic Jones, Martin Carthy, Richard Thompson, and The Watersons; Scottish singers Dick Gaughan and John Martin; and fellow Irishmen Paul Brady and Al O'Donnell as well as his father, Sean Doyle - probably the biggest influence of all. John went on the road as a pro at 16 with the group Chanting House which he formed with Susan McKeown and which eventually included such great players as Seamus Egan, Eileen Ivers, & Donogh Hennessy. John went on to form the highly acclaimed super group, Solas, with Seamus Egan, John Williams, Karan Casey and Winifred Horan which took the folk and Celtic music worlds by storm, in no small part due to John's powerhouse rhythmic guitar style and innovative arrangements.
After leaving Solas, John has gone on to perform and tour with other greats in the Folk, Celtic and Bluegrass worlds. John is a featured regular for many years in the hugely popular BBC Scotland "Transatlantic Sessions" regularly broadcast in Ireland and at the Celtic Connections Festival in Glasgow having performed there with Americana greats Jerry Douglas, Tim O'Brien, Rodney Crowell, Sara Watkins, Kathy Mattea, and many others.
"More talent than anybody deserves to have all to themselves" Philadelphia News